● Design work, manufacturing, construction at site, and commissioning work of equipment and system as a digital factory for glass plant.
Digital factory: It is the method introducing the system linkage between field level and the MES level by using IoT.
Aiming to realize excellent factories through high productivity and continuous improvement.
Control and Information Fields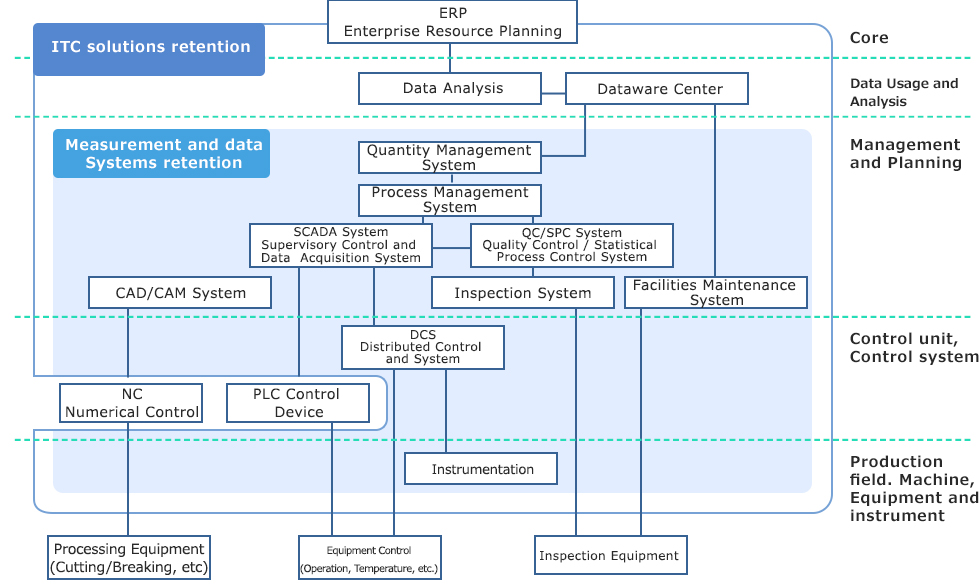 ・Realize analytical technologies and Cloud technologies from field information connections and equipment maintenance information.
・Measurement and data systems retention

Instrumentation Engineering & Systems Group

・Hold technical skill of design and manufacturing for instrumentation field.
Measurement methods, equipment selection, procurement and commissioning for glass production line.
- Application production for DCS (Distributed control system)

System Engineering Group/Data Engineering Group

- This group uses software design and production technologies to propose CAD/CAM, SCADA monitoring, recipe management, and process management as system solutions for glass production lines.