Machinery Engineering Group
● Planning, design, equipment procurement (domestic and overseas) , construction supervise and startup support for cold repair (regular repair) of architectural and display glass manufacturing plant on AGC group.
This group provides end-to-end support for construction plan formulation, equipment and materials procurement, construction supervision, and commissioning of existing equipment and production lines for glass manufacturing processes. This work covers plant and systems for the manufacturing of glass plate materials, mainly for building and display applications, in AGC Group-related companies. Using our high-level engineering abilities, backed by abundant experience, we contribute to the glass manufacturing operations of the AGC Group.
Refractory Engineering Group
● Including design and drawing production for refractory parts, refractory material procurement, installation supervise, etc.
We are a specialist team within the AGC Group which is responsible for the Group's refractories business.
Our roles include the design of furnaces and preparation of the respective drawings, the procurement of refractories and installation supervise.
The advantages we offer are our design and drawing expertise based on 3D-modelling and the vast experience of the many glass furnace projects which we have been involved with.
This means that we are able to offer reasonable procurement proposals of refractory for furnace to our customers.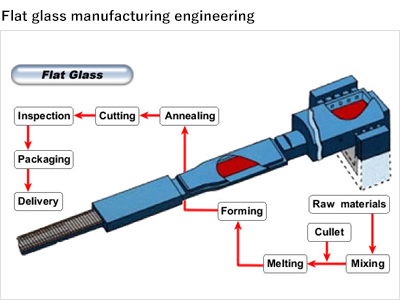 ● We handle cold repair and construction projects for AGC Group-affiliated companies (mainly overseas).
● Our engineering group specializes in production technology for glass manufacturing plant.
● This group collaborates with AGC Group companies in Japan and overseas to determine plans and specifications and produce designs, or it sources designed projects from Japan or third countries, commissioning and supervising manufacturing.
● We support local manufacturing, installation, and commissioning processes, and contribute to the glass manufacturing business by getting glass production off to a smooth start.